You are here
»
»
A GOVERNMENTAL DELEGATION OF GUINEA BISSAU WELCOMED TO THE ABIDJAN PORT AUTHORITY (APA)
Back to top
A GOVERNMENTAL DELEGATION OF GUINEA BISSAU WELCOMED TO THE ABIDJAN PORT AUTHORITY (APA)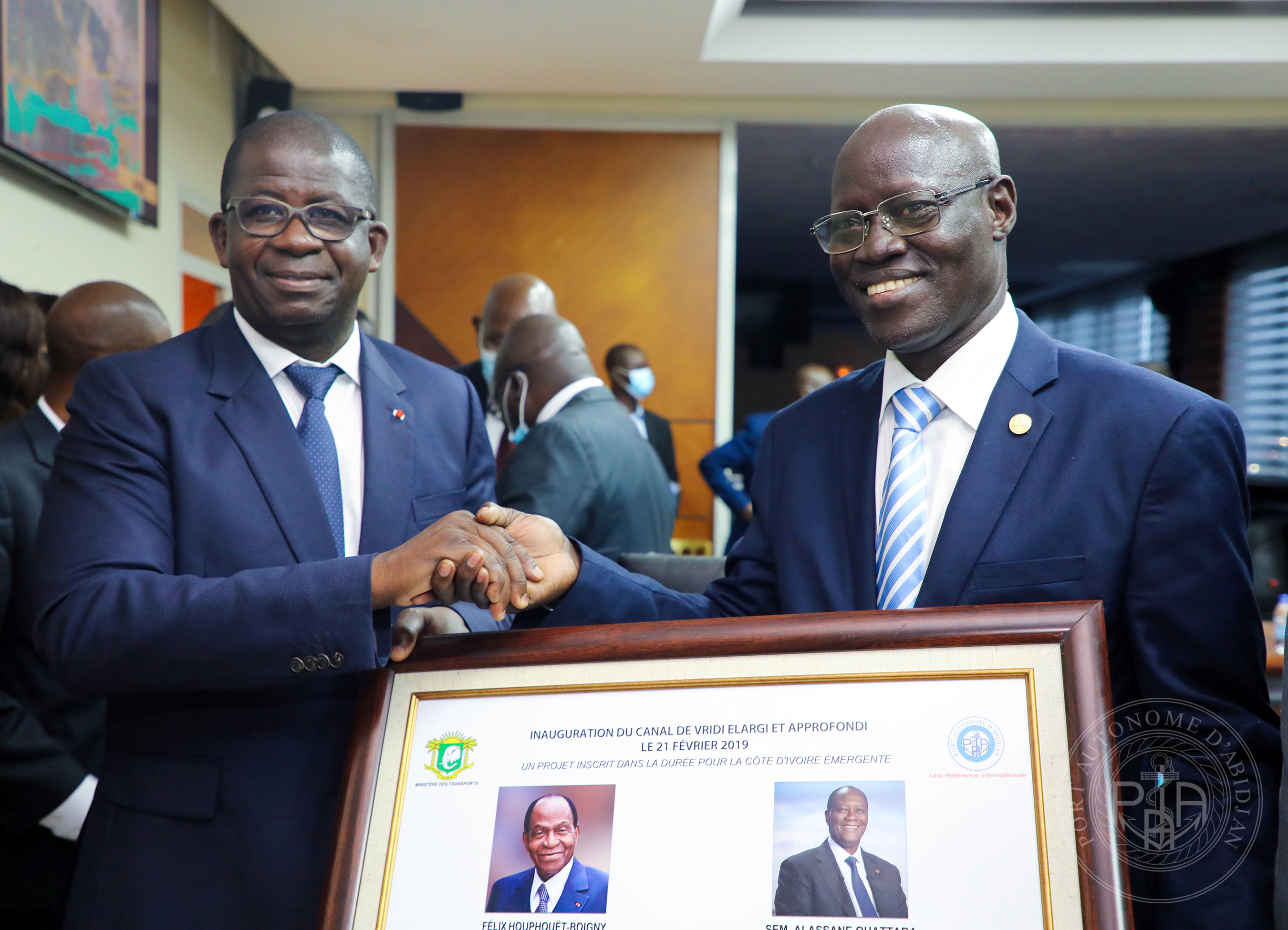 Visite de travail
A GOVERNMENTAL DELEGATION OF GUINEA BISSAU WELCOMED TO THE ABIDJAN PORT AUTHORITY (APA)
Monday 23 August 2021
The Managing Director of Abidjan Port Authority, Mr. Hien Yacouba SIÉ received on Monday July 12, 2021 the delegation of the Ministry of Transport and Telecommunications of Guinea Bissau, led by its lop manager, Mr. Augusto GOMES, during his visit in Côte d'Ivoire as part of a south-south cooperation.
The Bissau-Guinean minister said he was present in Côte d'Ivoire as part of the strengthening of cooperation between the two brotherly countries, through the sharing of experiences in various fields of activity but specifically in that of transport. This justifies his visit to the Abidjan Port Authority which, according to him, has renowned experience in the sub-region in terms of port management. Anything that could be beneficial to the port of his country.
He was particularly interested in the safety and security model implemented at the Port of Abidjan to reduce theft and other incidents in, areas the bonded.
For the attention of his guests, the APA General Manager, Mr. SIÉ gave a detailed picture of the Port of Abidjan through a presentation which encompassed the history, port management, traffic and modernization of infrastructure and specified that for a more efficient management of security at the Port of Abidjan, this activity has been conceded to a private partner, Port Security, whose expertise is recognized worldwide.
The visit of the Guinean Bissau delegation to the Port of Abidjan ended with a visit to the operational monitoring center of Port Security.