You are here
»
»
THE MANAGING DIRECTOR OF ABIDJAN PORT AUTHORITY (APA), SPONSOR OF EBONY WEEKEND 2021
Back to top
THE MANAGING DIRECTOR OF ABIDJAN PORT AUTHORITY (APA), SPONSOR OF EBONY WEEKEND 2021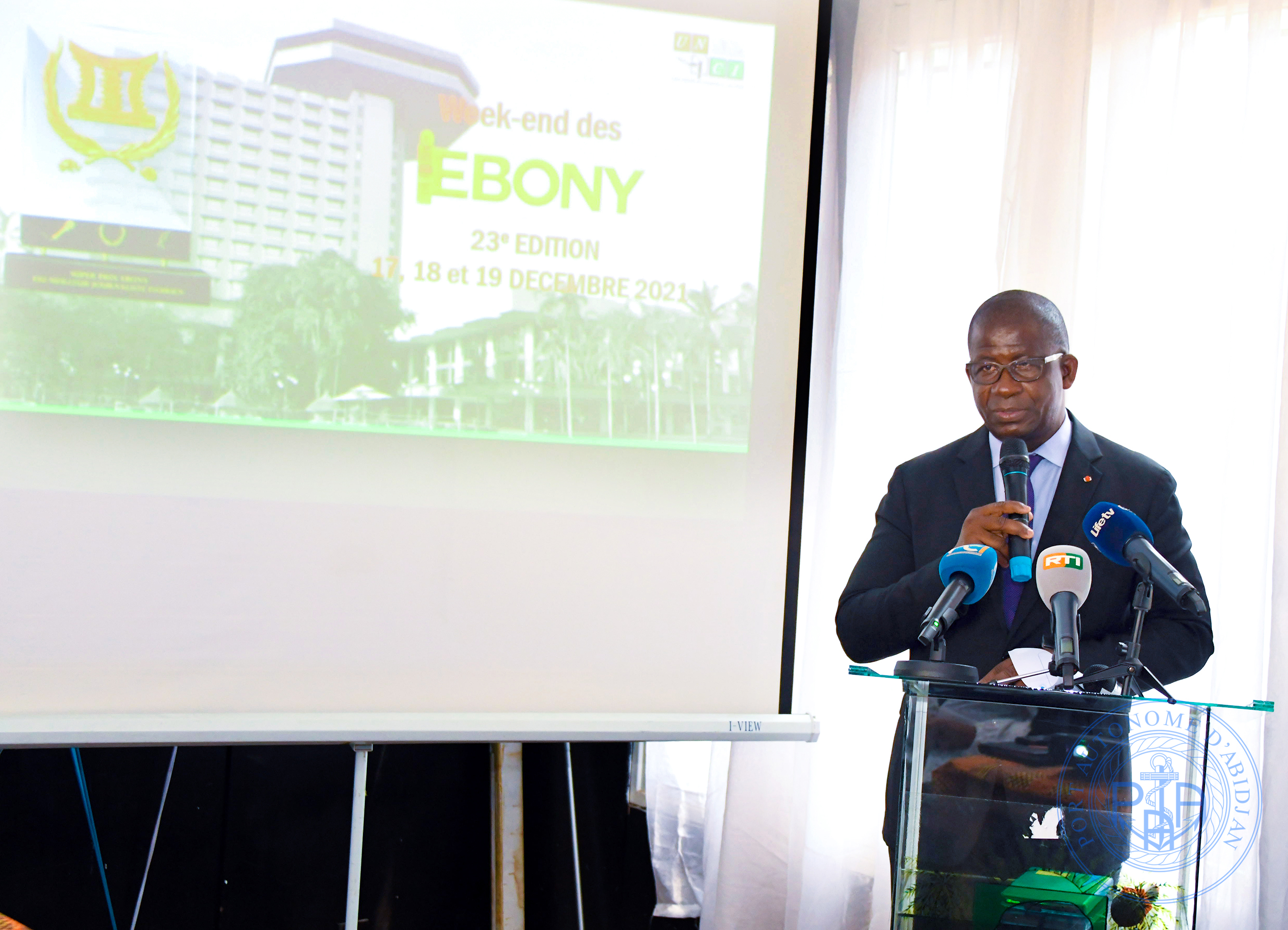 Autres
THE MANAGING DIRECTOR OF ABIDJAN PORT AUTHORITY (APA), SPONSOR OF EBONY WEEKEND 2021
Monday 23 August 2021
The Journalists National Union of Côte d'Ivoire (UNJCI) 1 proceeded on July 29th, 2021, at the official launching ceremony of the 23rd Edition of the "Ebony", under the new name "Ebony Weekend 2021" at the headquarters of his organization located in the Plateau at the Maison de la Presse.  
This ceremony, chaired by the Minister of Communication, Media and Francophonie, Mr. Amadou COULIBALY, was sponsored by the Managing Director of Abidjan Port Authority (APA), Mr. Hien Yacouba SIÉ.
The 2021 edition of the "Ebony Weekend" will be held again this year at the President Hotel in Yamoussoukro, from December 17th through the 19th around the theme: «Journalism and fake news: challenges or mistrust».
The sponsor of the ceremony, regarding the chosen theme, indicated that the Ebony Prize, whose objective is to cultivate excellence among journalists, calls for more professionalism on their part in the treatment of information with a view to promote social cohesion.
On this occasion, he reaffirmed the APA's support for UNJCI before declaring open the work sessions of the 23rd edition of the Ebony weekend.
1Journalists National Union of Côte d'Ivoire (JNUCI) = L'Union Nationale des Journalistes de Côte d'Ivoire (UNJCI)