You are here
»
»
MEETING OF THE PLAYERS IN SAFETY AND SECURITY AT ABIDJAN PORT
Back to top
MEETING OF THE PLAYERS IN SAFETY AND SECURITY AT ABIDJAN PORT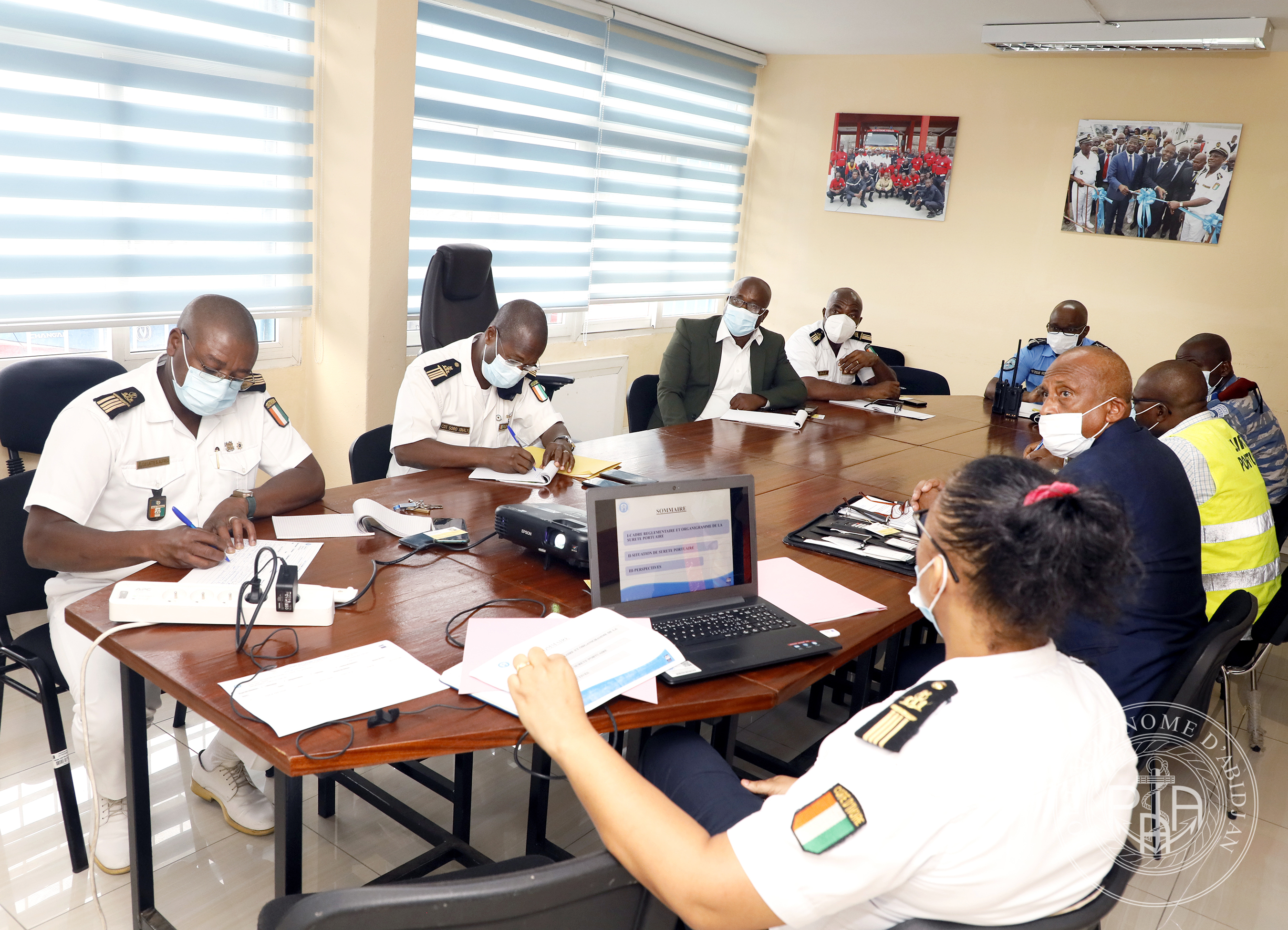 Sécurité maritime
MEETING OF THE PLAYERS IN SAFETY AND SECURITY AT ABIDJAN PORT
Friday 05 February 2021
On Monday, 18 January 2021, Mr Houessou Patrick, a Risk Management Expert who was on tour in the Abidjan Port, as part of the WeCAPS project was welcomed, on behalf of colonel COFFI Yao E.D. Harbour Master of the port, by Commander SORO Sinaly in charge of Security , Safety, Management of Hazardous Goods, and Risks Prevention in Abidjan Port.
The tour was meant at assessing safety of the Abidjan Port, focusing on the water area, in order to better assist the players in charge of the activity.
During the gathering which took place in the meeting room of the Harbour Master's office, Commander Yao Aya Isabelle AKAHI, Head of the Safety Department made a presentation on the weCAPS project in the Abidjan Port ; then exchanges ensued. 
Let's recall that weCAPS project (Security and Safety of Ports in West and Central Africa) aims at helping the reinforcement of security and safety of ports in west and central Africa under the authority of Expertise France on behalf of the European Union.
VISIT OF THE ABIDJAN PORT BY THE NEW AMBASSADOR OF FRANCE TO CÔTE D'IVOIRE