You are here
»
»
PORT STAKEHOLDERS PROVIDE TRAINING SESSIONS TO PROMOTE FOREIGN TRADE
Back to top
PORT STAKEHOLDERS PROVIDE TRAINING SESSIONS TO PROMOTE FOREIGN TRADE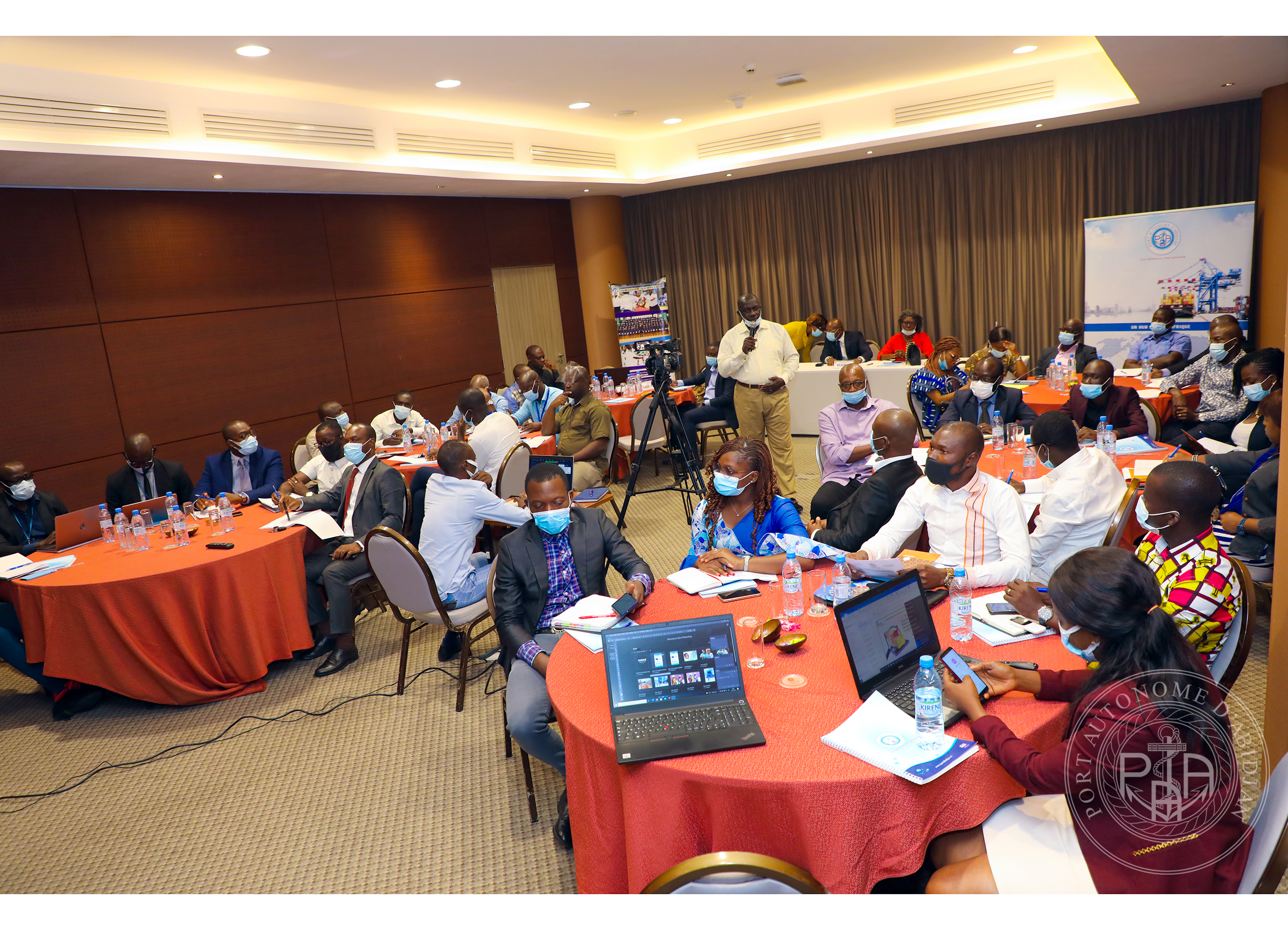 Autres
PORT STAKEHOLDERS PROVIDE TRAINING SESSIONS TO PROMOTE FOREIGN TRADE
Monday 23 August 2021
As part of the establishment of A Single-Entry Point and Port Community Systems in African ports, the Port stakeholders of Abidjan in collaboration with the Abidjan Port Authority (APA) is organizing a training seminar initiated by the West and Central African Port Management Association of West and Central Africa (PMAWCA)1. This seminar is supported technically by the Regional Academy of Marine Sciences and Techniques (RAMST)2 and received funding from the European Union.
The theme of the training session, which takes place from July 27th through the 30th at the AZALAI Hotel in Abidjan-Marcory, focuses on "Facilitating Foreign Trade by promoting the Single-Entry Point and Port Community Systems".
The opening ceremony took place in the presence of Mr. CHERIF TIEMOKO, Director of Purchasing and inventory Management, representing the Managing Director of Abidjan Port Authority, Mr. Hien Yacouba SIÉ.
For the Secretary General of (PMAWCA)1, Mr. Jean Marie KOFFI, this training session "is the manifests the support provided to member ports harbor institutions and port communities to adapt to new provisions in world trade, in order to boost their competitiveness ".
Note that this project aims to improve the efficiency of port and customs operations in the countries of the ECOWAS3 zone through essential tools such as «Single-Entry Point » and «Community Port Systems».
Eight (8) ports in the sub-region, including the Abidjan Port Authority, are concerned by this project.
1Port Management Association of West And Central Africa (PMAWCA) = l'Association de Gestion des Ports de l'Afrique de l'Ouest et du Centre (AGPAOC).
2Regional Academy of Marine Sciences and Technic (ARSTM) = l'Académie Régionale des Sciences et Techniques de la mer (ARSTM).
3Economic Community of West African States (ECOWAS) = Communauté économique des États de l'Afrique de l'Ouest (CEDEAO).