You are here
»
»
RORO TERMINAL OF ABIDJAN PORT
Back to top
RORO TERMINAL OF ABIDJAN PORT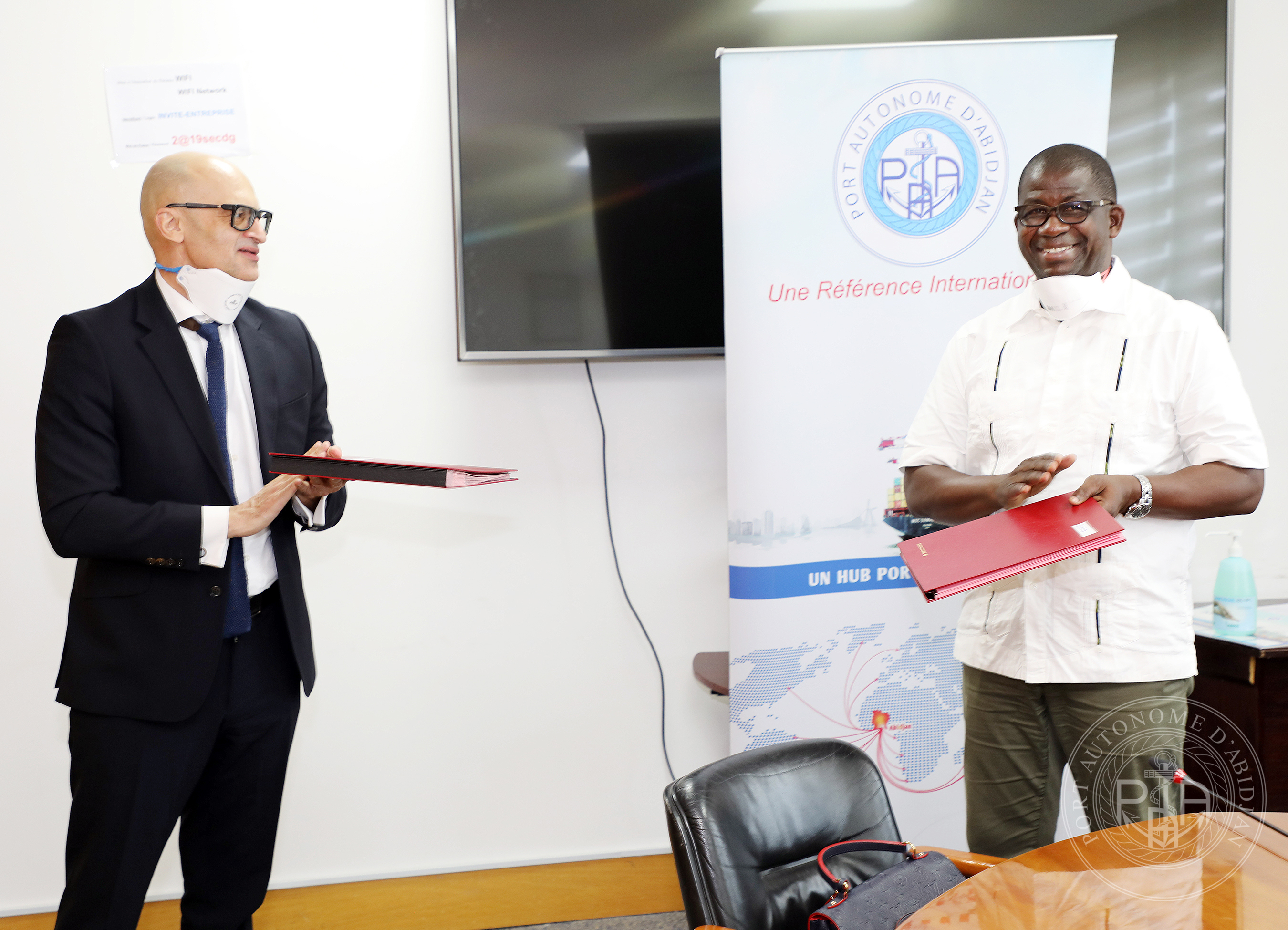 Autres
RORO TERMINAL OF ABIDJAN PORT
Monday 17 August 2020
Signing of the minutes of the entry into force of the concession
On 23rd April 2020, after having signed the development and operation agreement on 15 th January 2020 and the minutes for the provision of the structures housing the RORO Terminal, the Abidjan Port Authority, the granting authority and TERRA, the RORO Terminal Operator, the contract-holder met on 06 th July 2020 to sign the minutes of the entry into force of the concession of the new RORO Terminal of Abidjan Port.
On that occasion, the Managing Director of the Abidjan Port Authority, Mr Hien Yacouba SIE, expressed his gratitude to TERRA for its Commitment to equip the Abidjan Port with a modern terminal for the handling of RORO traffic
In his address, Mr Regis D. OLIVEIRA, Director General of TERRA expressed his satisfaction to Abidjan Port Authority for the quality of the infrastructure, and reaffirmed the Commitment of his group to contribute to the reputation of Abidjan Port, through this new port facility.
It is worth recalling that Abidjan Port Authority invested 68 billion CFAF for the construction of the new Terminal which includes 8 ha of open storage and two (2) quay berths with 14 m draught.
The development of open storage and the purchase of handling equipment are borne by the contract holder for an estimated cost of 11 billion CFAF.