You are here
»
»
DIPLOMATS OF CÔTE D'IVOIRE's MINISTER OF FOREIGN AFFAIRS ON VISIT IN ABIDJAN PORT
Back to top
DIPLOMATS OF CÔTE D'IVOIRE's MINISTER OF FOREIGN AFFAIRS ON VISIT IN ABIDJAN PORT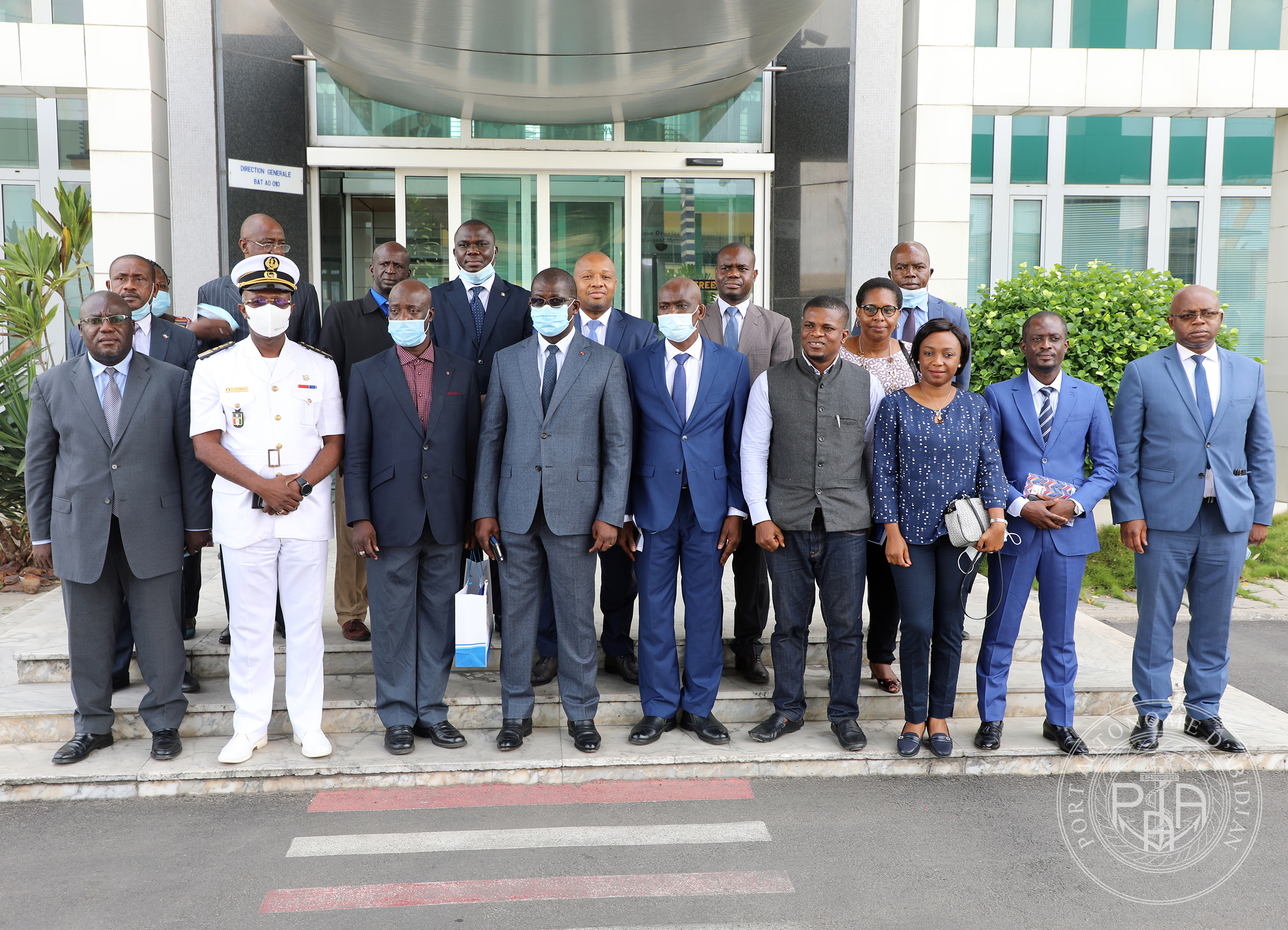 Visite de travail
DIPLOMATS OF CÔTE D'IVOIRE's MINISTER OF FOREIGN AFFAIRS ON VISIT IN ABIDJAN PORT
Tuesday 20 April 2021
A delegation of the Minister of Foreign Affairs of our country, led by his Excellency Mr SOMET, Santiero Jean Marie, Director of Economic Diplomacy visited the Abidjan Port so as to get acquainted with this key tool in the economy of Côte d'Ivoire.
Before being informed on the potentials of the Abidjan Port's platform, his Excellency Mr SOMET stated that the visit is carried out within the framework of getting knowledge of Abidjan Port so as to enable them to better sell abroad, the facilities established by the Ivorian State, and focus on the Abidjan Port's assets.
Mr Hien Yacouba SIE, Managing Director of Abidjan Port Authority made a general presentation of the Abidjan Port, of the existing  projects, the ongoing projects, projects in search of financing, of the port's results and the ambitions of the Port Authority.
The presentation which was highly appreciated by the diplomats was followed by discussions through which the visitors have been able to be informed about some elements of the operation and the management of the Abidjan Port.
The visit ended by a touring of the Port facilities so as to enable the diplomats to get closer to the reality of this platform.