You are here
»
»
Fight Against Coronavirus In The Port Area THE ABIDJAN PORT AUTHORITY STANDING WITH THE DOCK WORKERS
Back to top
Fight Against Coronavirus In The Port Area THE ABIDJAN PORT AUTHORITY STANDING WITH THE DOCK WORKERS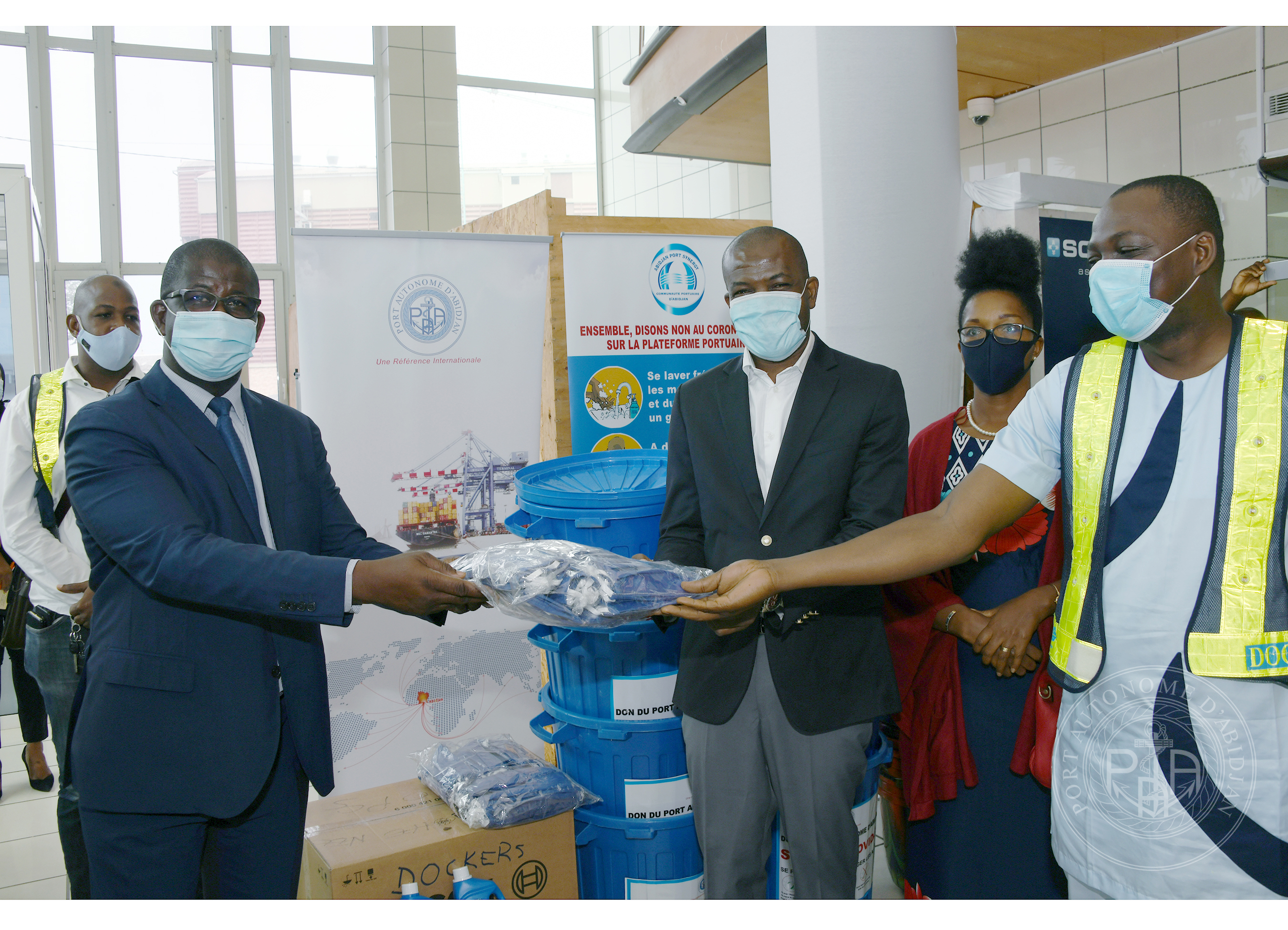 Autres
Fight Against Coronavirus In The Port Area THE ABIDJAN PORT AUTHORITY STANDING WITH THE DOCK WORKERS
Wednesday 27 May 2020
As part of the fight against the spread of Coronavirus (COVID-19) in Côte d'Ivoire in general, and within the Abidjan Port area in particular, the Abidjan Port Authority, represented by its Managing Director, gave out a large batch of hygienic products to the docks workers of Abidjan Port, in the presence of the members of the Port Community.
During his address, Mr Hien Yacouba SIE recalled that Mr Amadou KONE Minister of Transport made a promise during his last visit to provide dock workers with safety supplies. Therefore, in the name of the Minister, he gave out 5000 protection's masks, 200 hand wash kits (tap buckets, water collection buckets.) 600 bottles of liquid soap and 200 rolls of disposable tissues.
The top Manager of the Port Authority also urged the dock workers to comply with the sanitary measures barriers recommended by the Ministry of public Health by making a good use of the donation. Mr Joel BROUX, Chairman of SEMPA saluted on, behalf of the beneficiairies, the committment of the Port Authority in the management of this health crisis.
On the same occasion, the Managing Director of the Port Authority made a donation of 120 cartons of sugar and 10 cartons of milk in order to give a support to the muslim dock workers during this period of fasting.