You are here
»
»
FIGHT EXERCISE AGAINST ACCIDENTAL OIL POLLUTION OF THE SEA
Back to top
FIGHT EXERCISE AGAINST ACCIDENTAL OIL POLLUTION OF THE SEA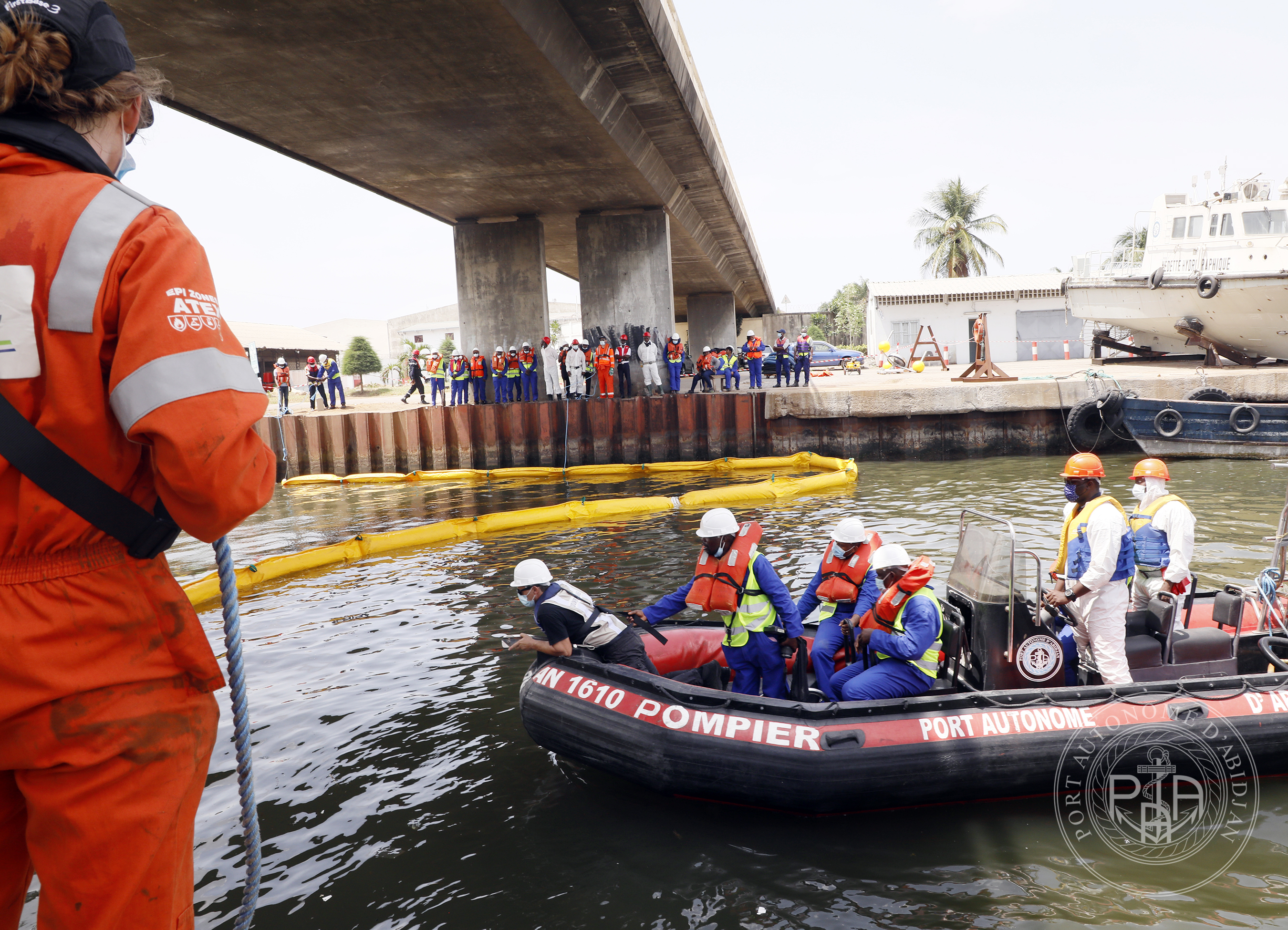 Activités portuaires
FIGHT EXERCISE AGAINST ACCIDENTAL OIL POLLUTION OF THE SEA
Tuesday 20 April 2021
A pratical fight exercise against accidental oil pollution of the sea took place on 15th April 2021 in the lagoon water area at the Abidjan Port, precisely on the location of the tooling plant, so as to enable 24 trainees from 13 countries in the Gulf of Guinea, including Côte d'Ivoire to get acquainted with this operation upon the completion of the training.
The exercice consisted in containing with a boom, oil slick spilled into water in order to prevent it from spreading on a larger scale.
The implementation of this operation enabled the trainees to get acquainted with the different steps (presentation, verification and use) of the fighting equipment against oil pollution.
On that occasion, colonel COFFIE Emmanuel, Harbour Master of the Abidjan Port, representing the Managing Director of Abidjan Port Authority, expressed his satisfaction that the Port Authority makes its water area available for the operation, and he also encouraged the trainees to highlight the achievements of the training.